At Star Wars Celebration event, which took place last weekend in California, not only the future game projects but also the film ones were discussed. Thus, the Star Wars: Rogue One movie, about which lots of rumors have been spreading online, got the official details and synopsys.
As you remember, in one of our previous news about this spin-off in the iconic space saga, we told you that the project's plot will narrate about a group of bounty hunters, whose main mission is to steal the building plans of Death Star military battle station. Well, these rumors have turned out to be true recently. According to the post at the franchise's official Twitter account, the Star Wars: Rogue One movie will tell about several resistance fighters. They will unite in order to complete the dangerous task and get the plans of the mentioned above base.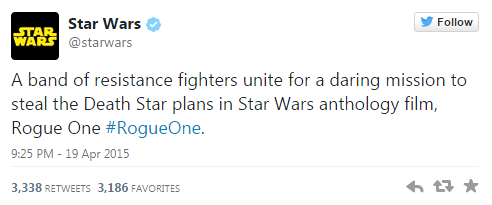 Also, as it is revealed, the lead role, which will be the female one, has been given to the British actress - Felicity Jones (The Theory of Everything, The Amazing Spider-Man 2). And Gareth Edwards (Godzilla, Monsters) has become the film's director.
The Star Wars: Rogue One movie will be set between the events of the third and fourth episodes of the saga and along with the ones of the Star Wars: Rebels animated series. The almost total absence of the Jedi will be one of the spin-off's key moments. So, the galaxy will have to be saved by a group of people who don't own the magical powers.
The shooting of the Star Wars: Rogue One movie will start at the end of summer 2015. Its premiere is planned for December 16th, 2016.
By the way, the Star Wars: Rogue One movie has also got the first teaser. It was presented at the previously mentioned event as well. However, there's no online version of the reel so far. According to the information from the lucky ones who managed to watch it, this short video begins from the story about the Jedi before the Empire, which is narrated by Obi-Wan. Nextly, the teaser shows the landscape that is covered with forests, the Death Star and the film's logo. At the end of the trailer, the people's scream can be heard. As it's reported, this teaser was created specially for the event and won't be published on the Internet. However, there's one photo of it: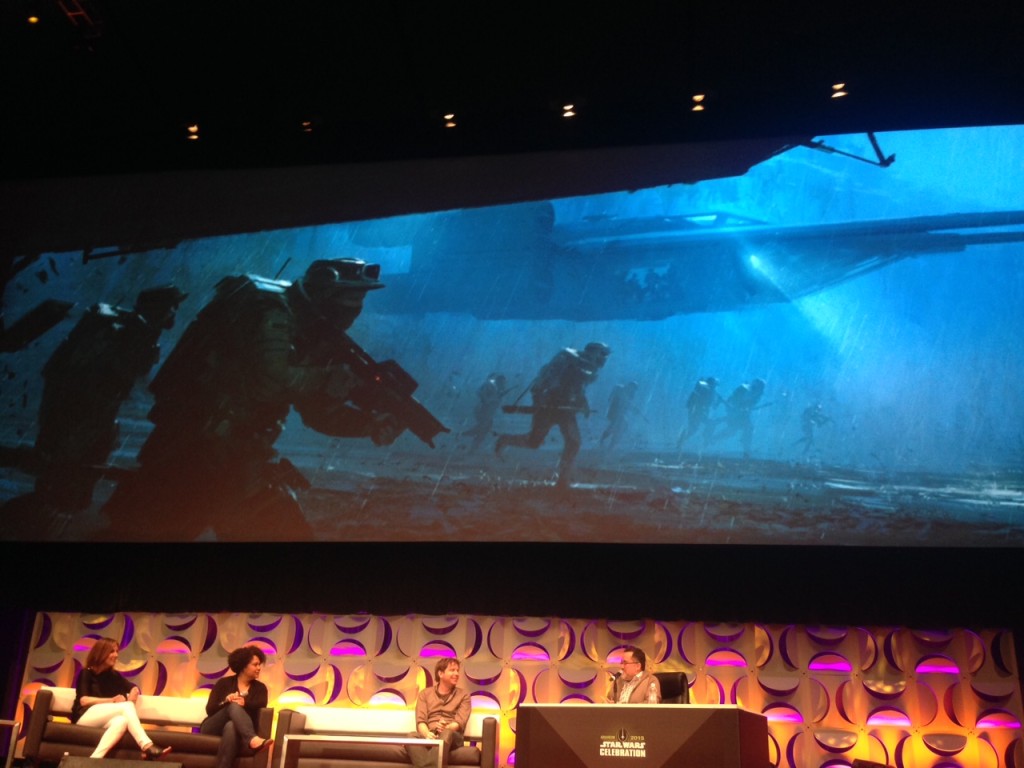 Are you waiting for the Star Wars: Rogue One movie? Is it interesting for you?