The legendary American franchise - Friday the 13th, - which includes a series of motion pictures, a TV show, some comic books and more media products, will get the new video game. This news has been recently announced by the creator of the original movie - Sean Cunningham - in his exclusive interview to one of the portals.
"With a new television series on the horizon and plans announced for the thirteenth installment of the film franchise, we felt the timing was right to finally explore Jason, Camp Crystal Lake, and the rest of the Friday the 13th story in interactive form", - Cunningham has explained. "We have some exciting new ideas for a game that supplies plenty of replay value, while delivering the kinds of thrills and scares that fans of the franchise have come to expect," - he has added.
According to the currently available information, new Friday the 13th game will contain both a single player and a cooperative modes. A team of several gamers will have to face and conquer a dreadful enemy, who also will be controlled by a player. Probably, you have understood already that the main character of the franchise - the immortal serial killer named Jason - will chase the team.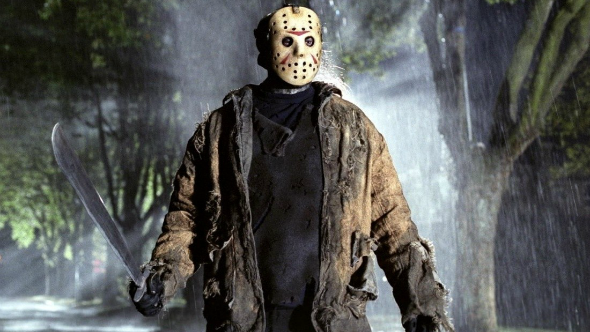 The forthcoming Friday the 13th game will be launched on several platforms, but on which ones exactly is still unknown. The project's release is scheduled for October 2015 ahead of Halloween. The developers have promised to provide more information as soon as possible.
Let us remind you that in 1989 the first and the only game, which was based on the film series, came out on Nintendo. But it received many negative and critical feedbacks from both the players and the fans of the franchise.