Warner Bros. Interactive Entertainment announced that an awesome sequel to mashup adventure comes out on November 14 for PlayStation 4, Xbox One and PC. Lego Marvel Super Heroes, that was released in 2013, got a "Very positive" feedback. Apparently, these guys know what they're doing.

There also is a hope for Nintendo Switch owners, but unfortunately, no exact Lego Marvel Super Heroes 2 release date confirmed. The full Lego Marvel Super Heroes 2 trailer comes out on May 23, we're all excited about it and we're waiting patiently! Meanwhile, you can watch the short teaser:
Traditionally, the sequel to original Lego Marvel Super Heroes will summon heroes and villains "from different eras and realities," that's what the publisher told about in the news release. There might be a battle between the MCU time shifter - Kang the Conqueror (according to comics, he had found the time machine and used it for traveling between the Eras) - and a bunch of Marvel heroes that will also have a possibility to affect time. That's actually an explanation to Chronopolis - game's hub world.
You'll find the following locations in Lego Marvel Super Heroes 2:
New York City in the year 2099

ancient Egypt

the Old West

places from Marvel Comics like Sakaar, the home of the Planet Hulk storyline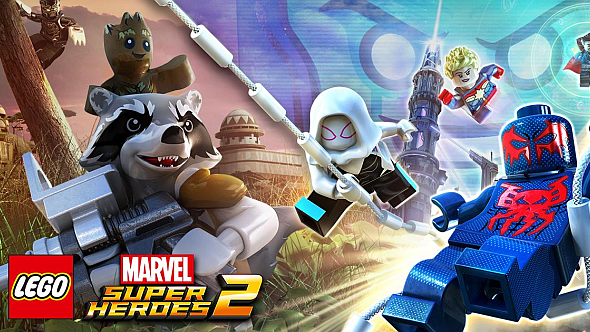 Also, the playable characters were also revealed:
Spider-Man 2099

Cowboy Captain America

Thor

Hulk

Black Panther

Captain Marvel

Doctor Strange

the Green Goblin

the Guardians of the Galaxy

And the best Lego Marvel Super Heroes 2 feature described yet is the new gaming mode: four players can battle in a coop or competitively. Isn't that cool?
Stay tuned for more Lego Marvel Super Heroes 2 news!