Ubisoft studio has officially announced the launch of the adventure platformer - Grow Home - on PS4. A bit earlier, this game was spotted as a part of the new program titled PlayStation Plus Vote to Play, in which the players will vote for one of three suggested projects each month. The one that collects most voices becomes available to PS Plus subscribers absolutely for free. This program starts on August 13th.
But let's go back to the mentioned platformer. As Ubisoft has reported, the release of Grow Home on PS4 will take place soon - on September 1st, 2015. According to the developers, it's alright if some other project becomes a winner. In any way, the version of Grow Home on PS4 may be purchased with a pleasant discount at launch. It's worth saying that this platformer competes with such games as Zombie Vikings and Armello.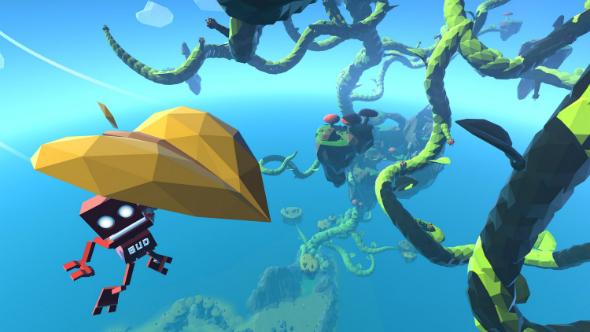 Let us remind you that originally Grow Home came out on PC at the beginning of February 2015. The players have to control a robot called BUD who must grow a huge plant in order to come home finally.