Recently, Double Eleven company has announced the launch of the popular game - Goat Simulator - on PS4 and PS3. Let us remind you that not so long time ago this project, which originally came out on PC in April 2014, was ported to Xbox 360 and Xbox One.
According to the official information from the above mentioned studio, the versions of Goat Simulator on PS4 and PS3 will become available for playing next month or, to be exact, starting from August 11th. As well as on the Microsoft's consoles, this project will include such feature as split screen on PS3 and PS4 (for two gamers on the first one and for four - on the second one).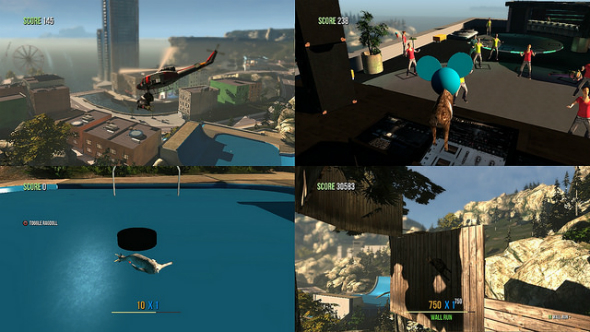 Besides, it's reported that Goat Simulator on PS4 and PS3 will have an exclusive mode titled GoatVR. So far, it won't require either a special helmet or other VR devices. But in future, this mode will be improved, and the developers will add the functionality to connect such gadgets. It will be optional.
Also, the Double Eleven's CEO - Mark South - has said that a score multiplier will be brought to Goat Simulator on PS4 and PS3. While completing the missions or the quests, the players can increase the number of the earned points and the amount of experience.