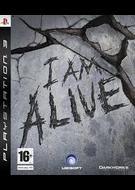 I Am Alive
You can buy this product on:

$12.79

$14.95
I Am Alive game is a survival horror about the world after great earthquake. The protagonist of I Am Alive game is trying to find his family. In this game you don't need to fight against monsters and ugly creatures, your main opponents are simple people, the survivals. It is very important to keep an eye on the health and energy ratios here.
Release date
The Information is specified.