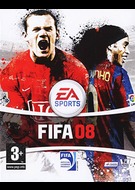 FIFA 08 game is a simulation game, that recreates football. FIFA 08 for PC wasn't changed significantly in comparison with the previous parts, but console version got new game engine. Also the developers added new function "Be Pro" to FIFA 08 game for PC, that allows gamer to control only one football player on the field.
Release date
The Information is specified.
Although the FIFA 15 release took place almost 8 months ago, the game's developers still continue improving this project and rejoicing the players with the fresh patches. Thus, the day before yesterday, EA employees announced the sixth FIFA 15 update, which has to fix a couple of unpleasant problems in the game's versions on PC, PS3, PS4, Xbox 360 and Xbox One.
by Anna Stepko
2015-05-13
3509 views
As you remember, last week, the first update for the recently released new part of the football simulator series was launched on PC. Then, the developers promised to make this patch available for the owners of the next-gen consoles soon.
by Olga Smiyanenko
2014-10-14
3587 views
It's been two weeks from the release of the next instalment in the popular sports simulator series. The new project, our review of which you can read by clicking on this link, has managed to receive both the positive and the negative feedbacks.
by Olga Smiyanenko
2014-10-09
4244 views