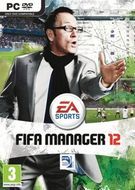 FIFA Manager 12 is a sport management video game, where you need to be strong and wise football manager. This version was released in 2011 and added 3D view for football matches and about 700 other improvements. If you like football and have leadership qualities, then you obviously need to download FIFA Manager 12 for free or at its original cost.
Release date
The Information is specified.
Even games with the long history and a great fan base sometime are going to die. FIFA Manager series soon will join the list of such projects.
by Tanya Knysh
2013-11-25
3997 views
FIFA 14 game has been released for Xbox One today, and PS4 version of the project will be launched in a week in Europe, that's why the developers, anticipating the questions from players, who already have a version of the football simulator on Xbox 360 and PS3 and want to try it on the next-gen consoles, tell us what will happen with FIFA 14 Career mode. Thus, they have reported that it is not possible, unfortunately, to transfer your FIFA 14 Career mode's stats from Xbox 360 version of the game to Xbox One or from PlayStation 3 to PlayStation 4, but there are some perks and rewards that will help you to make the transition easier.
by Anna Stepko
2013-11-22
5887 views
Today, at last, FIFA 14 game - one of the most anticipated projects of the year - has been released in Europe. And the developers of this stunning football simulator, EA company, just have to celebrate this incredibly important event, so as recently as an hour ago they published FIFA 14 launch trailer, dedicated, of course, to the game's release in Europe.
by Anna Stepko
2013-09-27
6371 views