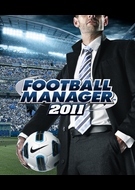 Football Manager 2011 will allow to become the greatest player in simple way, even if you are not a sportsman. If you like football or soccer, or want to relax with your friends, just buy and download this awesome Football Manager 2011 game! Also you can try to find some Football Manager 2011 free download versions. This game awarded as the best sport football simulator of the 2010!
Release date
The Information is specified.
SEGA company has reported about the development of the new instalment in the Football Manager series. Its release is scheduled for November 13th, 2015.
by Olga Smiyanenko
2015-09-08
3852 views
Recently, the fresh Football Manager 2015 news have appeared online. The information has been provided by the project's developer - Sports Interactive studio - and its publisher - Sega company.
by Olga Smiyanenko
2014-10-10
6200 views