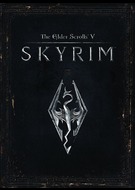 The Elder Scrolls V: Skyrim
You can buy this product on:
$19.99

$19.99
Among all RPG games one of the most famous is The Elder Scrolls V: Skyrim. Although the game was released in the 2011, it still remains one of the most popular and beloved around the world. There're variety of weapons, unique locations, and also fun and exciting storyline that is wanted to go through over and over again! If your dream about traveling, fighting with the Evil and feeling combat excitement - the The Elder Scrolls V: Skyrim game is for you! You will be able download The Elder Scrolls V: Skyrim for free during the events time in the digital stores.
Friday has come, so it's right about time to sum this week up. Read our traditional news digest in order to find out which important and interesting events took place for the past five days in the world of video games and movie industry.
by Olga Smiyanenko
2015-08-14
5062 views
Despite the huge success of The Elder Scrolls franchise, unfortunately, its developers aren't going to announce the next instalment in near future. During gamescom 2015, the Bethesda's vice president of marketing - Pete Hines - reported unpleasant news for the fans of the famous RPG series.
by Olga Smiyanenko
2015-08-10
4173 views
As you remember, before the New Year's holidays, Bethesda stated that the versions of The Elder Scrolls Online on PS4 and Xbox One will be launched in 2015. And yesterday, the developers finally announced the exact release date of this project on the above mentioned platforms as well as told about the changed subscription system.
by Olga Smiyanenko
2015-01-22
3234 views