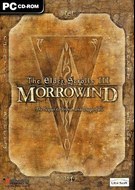 The Elder Scrolls III: Morrowind
The Elder Scrolls III: Morrowind is an action role-playing game with a beautiful story and graphics. The plot is devoted to Dagoth Ur - the god, that is trying to protect Morrowind from Imperia. But this game is open-world, so the main plot isn't the most important part of the game. The Elder Scrolls III: Morrowind for PC was released in 2002.
Release date
The Information is specified.
As you remember, before the New Year's holidays, Bethesda stated that the versions of The Elder Scrolls Online on PS4 and Xbox One will be launched in 2015. And yesterday, the developers finally announced the exact release date of this project on the above mentioned platforms as well as told about the changed subscription system.
by Olga Smiyanenko
2015-01-22
3290 views
The release of the MMORPG titled The Elder Scrolls Online on PC and Mac took place this April. As it was reported originally, the owners of the current-gen consoles had to try the new project in summer, however, later the developers postponed its launch for a year.
by Olga Smiyanenko
2014-12-26
3357 views
During the QuakeCon event, which was held in Dallas last weekend, Zenimax Online Studios showed several new The Elder Scrolls Online videos, which reveal the details of the next game's update. So, in the first The Elder Scrolls Online video, the project's creative director - Paul Sage - presents a short preview of the new justice system.
by Olga Smiyanenko
2014-07-21
3991 views