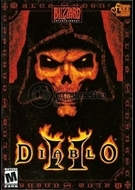 Diablo 2 game is a sequel to one of the most popular cult games in the history of video gaming. Diablo 2 game is an action hack and slash RPG with dark dungeons, immense maps, dangerous monsters and mysterious plot. We are sure that everyone needs to download Diablo 2, because it is a classics of role-playing games.
Release date
The Information is specified.
Yesterday, the first major Diablo III: Reaper of Souls update on PS4 and Xbox One was launched. Patch 2.1.0 added to the console versions of the project some new features and several additional locations and items, the detailed information about which we are going to share with you right now.
by Olga Smiyanenko
2014-10-08
3737 views
Dear gamers, if you remember, a couple of weeks ago, we told you about our new partner - G2A. com, and already today we would like to share its incredibly pleasant news for the gamers from all over the world.
by Anna Stepko
2014-05-30
4306 views
The Senior Producer of Diablo - Alex Mayberry - has shared some pleasant news about his project. Thus, it has been revealed that for the current moment the version of Diablo 3 for Xbox One is under development.
by Olga Smiyanenko
2014-03-25
2597 views