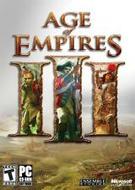 Age of Empires 3 game is a real-time based strategy that shows the colonization of America. Here you can choose one of the eight different European nations and try to conquer America. If you like real-time based strategies with historical background, you obviously should download Age of Empires 3 for free or pay for it.
Release date
The Information is specified.
Microsoft has announced another instalment in the popular real-time strategy series. The Age of Empires: Castle Siege game will be released in September on PC and Windows Phone 8.
by Olga Smiyanenko
2014-08-26
8179 views