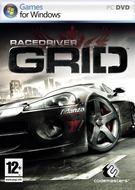 One of the most famous representatives of the racing genre is Race Driver: GRID. Here you will have to compete with the best sportsmans and racers on various routes in the most unpredictable conditions. The Race Driver: GRID game has become the best in 2008 among all racing representatives. Most affordable way to buy is the electronic stores where sometimes you can download Race Driver: GRID free.
Release date
The Information is specified.
A bit more than a month ago, we told you about the future GRID Autosport add-ons and packs, which Codemasters company was preparing, and today we'd like to announce that one of them - Sprint Pack - has already been launched. So, which nice items are included in the fresh GRID Autosport DLC?
by Anna Stepko
2014-08-27
3353 views
Yesterday, the developer of the lately released racing simulator - Codemasters studio - presented the first GRID Autosport DLC titled "Best of British". It's available on PC, PS3 and Xbox 360 now.
by Olga Smiyanenko
2014-07-23
3200 views
The next instalment in the popular GRID series was released less than a month ago, but its creators have already decided to please the franchise's fans with the information about the forthcoming GRID Autosport DLCs. Thus, we are glad to tell you that the developers of the new part in this racing simulator series are preparing for the fans three full-fledged add-ons and the same number of mini-expansions.
by Anna Stepko
2014-07-16
3516 views