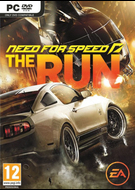 One of the most famous representatives of the racing genre is Need for Speed: The Run. Here you will have to compete with the best sportsmans and racers on various routes in the most unpredictable conditions. The Need for Speed: The Run game has become the best in 2011 among all racing representatives. Most affordable way to buy is the electronic stores where sometimes you can download Need for Speed: The Run free.
Release date
The Information is specified.
In May, EA announced that there won't be a new Need for Speed game this year, but there is nothing to prevent the developers from releasing the new edition of the already launched game. And here it goes - Need for Speed Rivals Complete Edition, which is coming next month.
by Tanya Knysh
2014-09-18
6986 views
The developers of the most popular racing game series got used to working very hard and producing new titles each year. Last autumn they presented rather interesting and qualitative Need for Speed Rivals, but in 2014 there will be no new game.
by Tanya Knysh
2014-05-07
13413 views
Less than a week ago we told you about the release of the free pack, entitled Koenigsegg One: 1, and today we'd like to share the information about another Need for Speed: Rivals add-on, which is already available for purchase. If you are a real fan of Need for Speed franchise, then you probably know that on the 14th of March Need for Speed movie will appear in our cinemas, which means that the creators of the blockbuster and the game series can't leave such event out in the cold.
by Anna Stepko
2014-03-11
5821 views