The rumors about the next instalment in Dead or Alive Xtreme series were spreading online a while ago. At the beginning of August, the developer of the franchise - Team Ninja studio - confirmed the work on the new part. And recently, Dead or Alive Xtreme 3 game has been officially announced on the pages of the Japanese magazine - Famitsu.
There are a few details about the upcoming project revealed. Unfortunately for the players of North America and Europe, Dead or Alive Xtreme 3 game will be released in Asia only. In any way, such a decision has been made for the current moment. And in general, it's not surprising. The future project has been reported to come out on two consoles - PS4 and PS Vita, - which are mostly popular in Asia. There's no information concerning the enty's release on PC or Xbox One so far.
By the way, Dead or Alive Xtreme 3 game will have different subtitles on both consoles. Thus, on PS4 it will be called Fortune and on PS Vita - Venus. The journalists have also demonstrated the debut screenshot of the future project: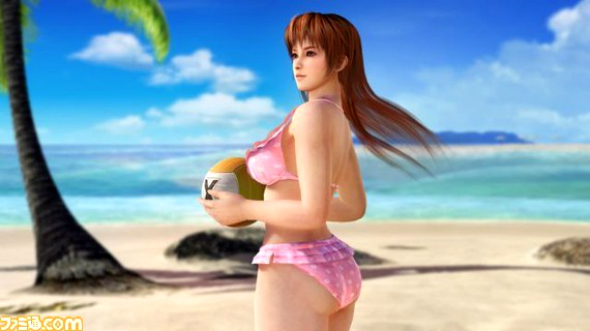 Let us remind you that the first part in Dead or Alive Xtreme series was launched in 2003.