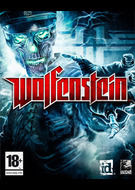 Shooter is a game genre where we only to react fast and have not only good movements precision, but also the ability to calculate the enemy's behavior and knowledge about tactically important points and benefits of a different weapon types. Wolfenstein game released in 2001 and immediately became one of the best in its genre. In addition to the single mode, where you will participate in various battles, and take part in missions, you can compete with other players via LAN or Internet. You can download Wolfenstein via Steam or other store selling digital games' licenses.
Release date
The Information is specified.
The launch of the new instalment in Wolfenstein shooter series will take place in a few days, and the PC owners who want to buy this game still don't know, which parameters their computers should have in order the project works normally on them. But finally, Bethesda's employees have fixed this omission and presented the Wolfenstein: The Old Blood system requirements.
by Anna Stepko
2015-04-30
4661 views
Yesterday, Bethesda made a pleasant surprise for its fans having announced the new instalment in the Wolfenstein series. Let us remind you that the previous part of the franchise was released in May 2014.
by Olga Smiyanenko
2015-03-05
3837 views
Bethesda company has shared new Wolfenstein: The New Order trailer, in which two different styles of gameplay - Stealth and Mayhem - have been revealed. We offer you to watch the fresh video in order you to be able to choose your own way to play this shooter:The first style, presented in new Wolfenstein: The New Order trailer, - Stealth - shows the tactical method of leading the battle.
by Olga Smiyanenko
2014-04-30
8834 views