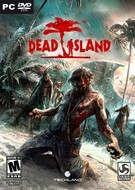 Dead Island game is an action RPG with open-world and nonlinear gaming process, that was released for PS3, Xbox360 and PC in 2011. Dead Island is a very special story about zombies on lost tropical island. Four characters are trying to find the way out of this horrific place, but lot of mutated creatures are hunting them.
Release date
The Information is specified.
Dead friends, today, we're ready to announce another sale from our partners - Green Man Gaming online store! By the end of this week, you can purchase lots of interesting new and popular projects for the pleasant prices.
by Olga Smiyanenko
2015-04-15
3987 views
It seems that the latest time the developers don't share enthusiastically the fresh information about their projects, and that's why it's not surprising at all that the players and various gaming portals have to get it by all possible ways. Just yesterday, we told you some fresh rumors about the possible Star Wars: Battlefront release date, and today hasten to share the information about alleged postponement of Dead Island 2 launch.
by Anna Stepko
2015-04-08
2233 views
The release date of the new part in the Dead Island series hasn't been specified yet, however, its publisher - Deep Silver studio - has started revealing some details about the beta-testing of the future game. Thus, the information, which might be interesting for the owners of PS4 first of all, has been revealed on the project's official site in the FAQ section.
by Olga Smiyanenko
2014-12-02
4609 views