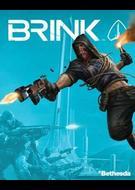 Brink
You can buy this product on:
$7.99

$7.99
Brink game is a beautiful first-person shooter, in which your hero is trying to survive on the Ark - a set of little islands, that saved the humanity from the death. Brink game is a unique shooter, because it is focused on the parkour-style movement. There is an online mode in the game, where you can play together with people or fight against them.
Release date
The Information is specified.