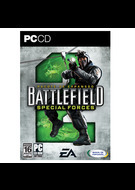 Battlefield 2: Special Forces
Shooter is a game genre where we need to react fast and have not only good movements precision, but also the ability to calculate the enemy's behavior and knowledge about tactically important points and benefits of a different weapon types. Battlefield 2: Special Forces game released in 2005 and immediately became one of the best in its genre. In addition to the single mode, where you will participate in various battles, and take part in missions, you can compete with other players via LAN or Internet. You can download Battlefield 2: Special Forces via Steam or other store selling digital games' licenses.
Release date
The Information is specified.
If you are a fan of Battlefield series, or to be more exact, its last released instalment, then today we have some good news for you.  First of all, we would like to tell you that yesterday the next Battlefield 4 update was released.
by Anna Stepko
2014-10-01
3167 views
Today, the fans of the famous shooter series will get a double portion of the pleasant information. We'll share with you the latest Battlefield 4 news, which include the details of the future game's update and the conditions of the special offer from Electronic Arts.
by Olga Smiyanenko
2014-08-08
4186 views
Last week, we told you lots of interesting details about this shooter, and today, unfortunately, we have to share not very good Battlefield Hardline news. As you have already guessed, this unpleasant information concerns the game's launch date.
by Anna Stepko
2014-07-23
3228 views