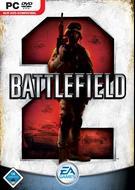 Shooter is a game genre where we need to react fast and have not only good movements precision, but also the ability to calculate the enemy's behavior and knowledge about tactically important points and benefits of a different weapon types. Battlefield 2 game released in 2005 and immediately became one of the best in its genre. In addition to the single mode, where you will participate in various battles, and take part in missions, you can compete with other players via LAN or Internet. You can download Battlefield 2 via Steam or other store selling digital games' licenses.
Release date
The Information is specified.
Yesterday, EA and Visceral Games studios announced the exclusive Battlefield Hardline Premium program and told which content will be available for its members in details. The subscription will cost $50 for a year.
by Olga Smiyanenko
2015-03-03
3866 views
The release of the anticipated shooter from EA and Visceral Game is just around the corner, so the various latest Battlefield Hardline news have been spreading online with a top speed. As you already know, the upcoming project will include both multiplayer and single-player campaigns.
by Olga Smiyanenko
2015-02-26
3565 views
The highly-anticipated open beta of the next instalment in the Battlefield shooter series starts today. The testing will be available for all gamers regardless the platform - PC, current or last-gen consoles.
by Olga Smiyanenko
2015-02-03
4309 views