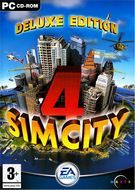 Sim City 4 Deluxe Edition
SimCity 4: Deluxe Edition game is a city-building planning simulation game. It's a combination of SimCity 4 and the Rush Hour expansion pack. In the game player creates a region of land and then designs and builds a settlement in a city. Although the game wasn't released this year, but you can download for free SimCity 4: Deluxe Edition or buy it through many retailers in-store and online.
Release date
The Information is specified.
The closer new urban simulator Sim City 5 to release, the more trailers, screenshots, and interviews Maxis release. The other day was a project closed beta testing, and the things that people were able to see very pleased them.
by
2013-01-30
16351 views