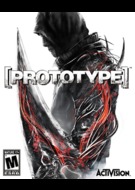 Prototype game is an open-world action-adventure about Alex Mercer. After epidemic Alex turned into superman, that has no mercy to his enemies. In Prototype game you will be killing lot of different opponents, trying to save the world from great disaster. First Prototype game has a sequel, where Alex is an antagonist.
Release date
The Information is specified.
Without any preliminary notifications, yesterday, Activision company released the special Prototype: Biohazard Bundle on the current-gen consoles. This collection includes two games from Radical Entertainment studio - Prototype and Prototype 2.
by Olga Smiyanenko
2015-07-15
4264 views