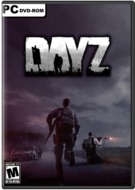 DayZ for PC is not actually a game - it is a multiplayer mod for ARMA 2 and its expansion pack. This mod gives you an opportunity to fight against the armies of zombies, and that's why it is not just a shooter, as the main game, but also a survival horror. To download DayZ for free, you need to install ARMA 2 first.
Release date
The Information is specified.
DayZ game has been being developed for a year now. Firstly, it was presented as an Arma 2 mode, and later the developers decided to turn it into a standalone project.
by Olga Smiyanenko
2014-11-27
3331 views
Recently, in the official project's blog, the developers have published the news about the upcoming DayZ update, which is planned to be released later this month, and also have revealed some information about its content. So, let's start in order.
by Olga Smiyanenko
2014-04-07
2579 views