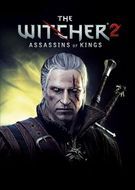 The Witcher 2: Assassins of Kings
The Witcher 2: Assassins of Kings game is an action RPG and a sequel to The Witcher. This game is based on the universe from books of Andrzei Sapkowski. The Witcher 2: Assassins of Kings game differs from the previous one because of fast and active gameplay. It has lot of storylines and many different endings.
Release date
The Information is specified.
The last free The Witcher 3 DLC out of 16 previously announced ones will come out this week. The news was announced by CD Projekt RED studio on the action-RPG's official FB page.
by Olga Smiyanenko
2015-07-28
1952 views
The video game industry as well as the one of the motion picture moves forward all the time. Each day, lots of exciting events and announcements take place there, and our portal tries to follow and tell you about the majority of them.
by Anna Stepko
2015-07-10
2939 views
As you remember, a few days ago, we told you about the next major patch of The Witcher 3: Wild Hunt action-RPG. According to the information from CD Projekt RED, due to the size and the large scale of this update, the release of another free The Witcher 3 DLC hasn't been planned for this week.
by Olga Smiyanenko
2015-07-09
2513 views