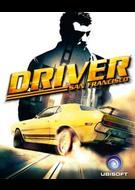 Driver: San Francisco
You can buy this product on:

$5.00

$19.99
Driver: San Francisco game is a sequel to the Driv3r, where you are playing a role of agent Tanner and trying to catch Jericho criminal, who recently escaped from the prison. In Driver: San Francisco game you got 140 different cars, that can be crashed, and also about 335 km of roads. Also the game is available for playing via Internet.
Release date
The Information is specified.