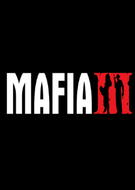 Mafia III
You can buy this product on:

$49.99

$59.99
Hey there, Mafia lovers! GameSpace team has some good news for you.
by Anna Stepko
2016-09-16
5970 views
Mafia 3 release date approaches, gamers are super excited about this game. 2K Games managed to promulgate the list of soundtracks to Mafia 3 recently, and YouTube users have already made a playlist with all those songs.
by Anna Stepko
2016-08-23
2835 views
Let's just pause for a minute and put all the latest news together in one place. As you've probably already heard the very first thing we've got from Mafia 3 developers was the new trailer.
by Anna Stepko
2016-06-16
5893 views